National Account Manager – Manchester – £60,000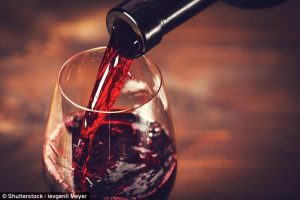 Waking up on a Monday morning can fill some of us with dread. Making your way to the office for ground hog day and another week of wishing for the weekend.
Well, we work on behalf of a drinks company near Manchester who's team CANNOT WAIT to get to work!
The business prides itself on a culture of inclusion, team work, flexibility and employee satisfaction.
They've created new offices with all sorts of things that make it so easy to forget you're even at work! Onsite gym, amazing breakout areas and open plan work stations are just some of the amazing things you'll see.
They need a National Account Manager in or around the Manchester area who will work with their key retail clients to develop even stronger relationships and promote the brand name further.
The team is made up of wonderfully talented people whom you will have the chance to share ideas with.
The best part is that the business will give you a clear progression plan to step up into management in the medium-term.
What do they need?
They need someone with experience working with major supermarkets and, ideally, someone with experience in the drinks sector.
Sound like this could be for you?
Give Luke Towning a call for more info – 07885 910 202